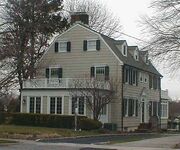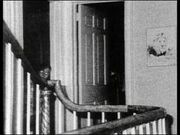 112 Ocean Avenue, Amityville, New York, is the address of the house in the film The Amityville Horror which is based on a true story the house is real and is haunted. On November 13, 1974, Ronald DeFeo, Jr. picked up .35 Marlin rifle and shot his parents, two brothers and two sisters in their sleep. He claimed to have heard voices in the house telling him to do it, along with a clocked female demon who handed him the rifle. He is serving six life sentences in the Green Haven Correctional Facility.
A year later the Lutz family moved in there. However, less than a month later they moved out due to brutal hauntings. The house is still haunted to this day.
External links
Edit
Ad blocker interference detected!
Wikia is a free-to-use site that makes money from advertising. We have a modified experience for viewers using ad blockers

Wikia is not accessible if you've made further modifications. Remove the custom ad blocker rule(s) and the page will load as expected.