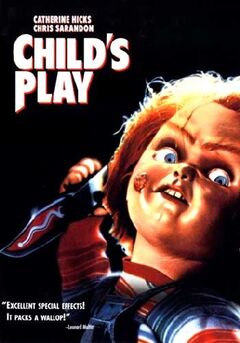 Child's Play began with a 1988 American horror film helmed by the screenplay of horror film student Don Mancini and directed by acclaimed filmmaker Tom Holland it went on to establish many merchandise and one of the most popular cinematic villains of all time: Chucky.
It delved into the different concept of children's toys especially taking aim at Cabbage Patch series to hit shelves by storm.
Child's Play went on to make 4 more sequels of cult following and eventually a re-imagining to be helemd by Don Mancini.
Voiced by Brad Dourif, Chucky became an icon not just for successful toys but terrorfying monstrous murderers as well.