Dwight Frye
[[Image: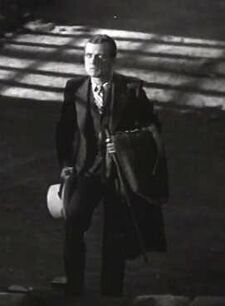 |230px|]]
Dwight Iliff Fry
was an American actor best remembered for perpetuating the archetype of the sycophantic assistant in service to a malevolent force. In 1931, he immortalized the characters of
Renfield
and soon after,
Fritz
in the films
Dracula
and
Frankenstein
(respectively). Frye's final genre film was 1943's
Frankenstein Meets the Wolf Man
where he played a bit part as a villager named Rudi. Soon after, Frye passed away from a heart attack stemming from a condition that he had nursed throughout most of his life.
Body of work
Edit
External Links
Edit
References
Edit
Ad blocker interference detected!
Wikia is a free-to-use site that makes money from advertising. We have a modified experience for viewers using ad blockers

Wikia is not accessible if you've made further modifications. Remove the custom ad blocker rule(s) and the page will load as expected.