Ghoulies is a cult/b-rate horror movie in the vein of summoning evil little demons
it was released on March 2nd 1985 by Empire Pictures.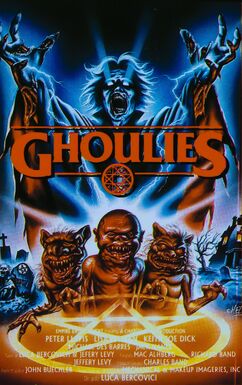 Box Office
Edit
---
The Production Budget of the film was around 1 Million USD
The Films gross has been to date:
U.S. $35,000,000
External Links
Edit
Ad blocker interference detected!
Wikia is a free-to-use site that makes money from advertising. We have a modified experience for viewers using ad blockers

Wikia is not accessible if you've made further modifications. Remove the custom ad blocker rule(s) and the page will load as expected.