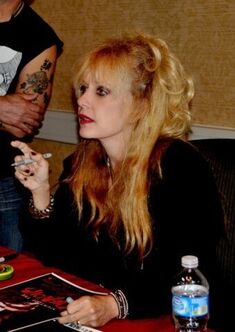 Linnea Barbara Quigley (born May 27, 1958) is an American actress, film producer, model, singer, animal rights activist, and author.
She is best known as a B-movie actress and is considered a scream queen due to her frequent appearance in low-budget horror films during the 1980s and 1990s.
Ad blocker interference detected!
Wikia is a free-to-use site that makes money from advertising. We have a modified experience for viewers using ad blockers

Wikia is not accessible if you've made further modifications. Remove the custom ad blocker rule(s) and the page will load as expected.