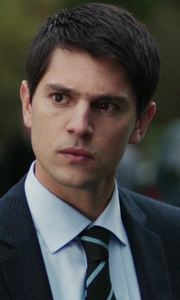 Samuel Lawton is the visionary in Final Destination 5. He is a coworker at Presage Paper and a survivor of the North Bay Bridge collapse.
Sam was the seventh survivor to die and was revealed as one of the passengers who died in Volee Airlines Flight 180.
Ad blocker interference detected!
Wikia is a free-to-use site that makes money from advertising. We have a modified experience for viewers using ad blockers

Wikia is not accessible if you've made further modifications. Remove the custom ad blocker rule(s) and the page will load as expected.