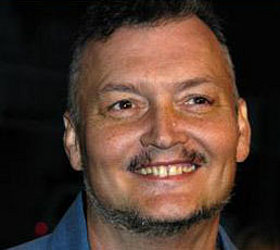 Victor Ronald Salva
, (born March 29, 1958) is an American film director, producer and screenwriter best known for his work in the
Jeepers Creepers
franchise.
Early Life
Edit
Salva was born in Martinez, California. His biological father abandoned the family and Salva reports that his stepfather was often drunk and physically abusive.
Filmography
Edit
Sexual Molestation Case
Edit
At the age of 29, during production of Clownhouse, Salva sexually molested the film's 12-year-old lead actor Nathan Forest Winters, and filmed their encounters. Salva pleaded guilty to one count of lewd and lascivious conduct, one count of oral sex with a person under 14, and three counts of procuring child pornography.  Salva was sentenced to three years in prison, of which he served 15 months.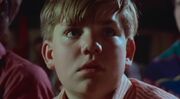 "Please don't spend your money on this movie. It would just go to line the pockets of this child molester."
--- Nathan Forrest Winters on the production of "Clownhouse".